Arts and Crafts Movement
Mission furniture boasts a rich history in which Gustav Stickley stands as a beacon. But before Stickley popularized the Mission style, an aesthetic-economic movement called the "Arts and Crafts Movement" laid the groundwork for the popularity that the Mission style would eventually enjoy. Inspired by the writings of John Ruskin, William Morris advocated for an artistic and economic reform with an emphasis on traditional craftsmanship.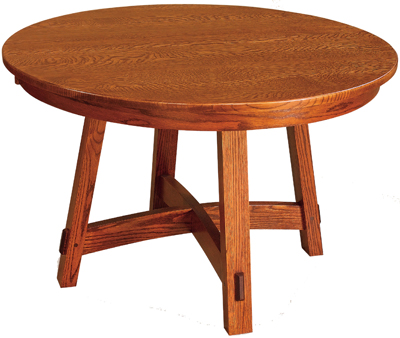 The "Craftsman" style, as it came to be known in the United States, was promoted by Gustav Stickley. Therefore resulting in a movement of creativity among artists, furniture designers, and architects inspired by the "Arts and Crafts" style.
Today, handcrafted furniture makers follow the aesthetics of the "Arts and Crafts Movement". Therefore including "truth to material", or letting the natural beauty of materials shine through. As well as "truth to function", meaning each furnishing serves its function in a practical and elegant way. Visit your local Amish furniture market to experience the rich legacy of Mission furniture.
Reference: http://en.wikipedia.org/wiki/Arts_and_Crafts_Movement