Aug09
Comments Off on Custom Furnishings
One-Of-A Kind Designs
Custom Furnishings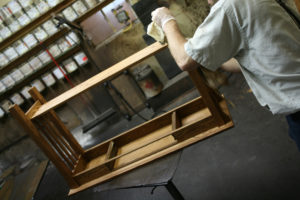 To some, buying home furniture is an unexciting necessity of life. Akin to taking out the trash or visiting the BMV. Yet to many, home furnishings are not mundane necessities of civilized life, but handcrafted artistic expressions from expert craftsmen.
Custom Furnishings, a branch of furniture construction and retail that specializes in one-of-a-kind designs, is the ultimate expression of creativity by experienced craftsmen. As a result, customers seeking custom furnishings are sometimes furniture enthusiasts seeking to replicate hard-to-find styles or create completely unique designs. Many also seek custom furniture for special size and dimension requirements.
Are you seeking a replica piece, a unique piece that exists in your imagination, or a piece that matches specific dimensions? You can find what you need with custom furniture craftsmen. Above all visit a local Amish furniture market or browse online for custom furniture craftsmen. See how exciting the artistry and ingenuity of handcrafted furniture can be.