Beauty in the Details: Kitchen Accessories
We turn our attention again to furniture accessories that can brighten up the kitchen and even make life in the kitchen more convenient. Finding a small, beautifully-crafted accent furnishing can not only add style and grace to the home but provide the perfect complement to the life of a home.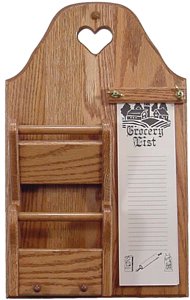 Take for example the Memo Pad and Letter Holder. Pictured here with traditional wood craftsmanship. As well as storage space and accommodation for a memo pad, this finely-crafted piece is a wonderful kitchen accent. Likewise, the Solid Wood Mug Tree features sturdy craftsmanship and elegant design. The Solid Wood Corner Cupboard, also pictured, boasts a beautiful glass door with knob hardware, wood shelves, and a natural wood finish.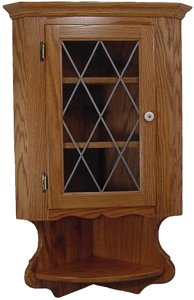 To see more classically-styled, traditionally-crafted kitchen accessories, visit our Shipshewana Furniture store. Therefore see our wide selection of Amish-crafted furniture and kitchen accessories. See for yourself why wood furniture is something special!