The Shipshewana Antique & Flea Market
SHIPSHEWANA FLEA MARKET
From May 7th through September 25, every Tuesday and Wednesday we will see hundreds of vendors selling everything from fresh fruit to handcrafted furniture.  As a result, the Annual Shipshewana Flea Market is a do-not-miss Hoosier tradition.  Therefore with nearly 900 booths spanning over 40 acres, this is a sight to see.  The vendors are open from 8 am to 4 pm.  Above all admission is free and parking is only $3 per vehicle.
Extended Market Days and Hours: 
Memorial Day – May 27, 28 & 29, 8am – 4pm
NEW Weekend Market "Dog Days" – June 14 & 15 (Friday 3pm – 8pm, Saturday 8am – 2pm)
Independence Day – July 2, 3 & 4, 8am – 4pm
NEW Weekend Market "Mother / Daughter Days" – August 16 & 17 (Friday 3pm – 8pm, Saturday 8am – 2pm)
Labor Day – September 2, 3 & 4, 8am – 4pm
Location: 345 S Van Buren St – Shipshewana, IN 46565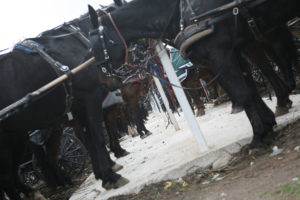 SHIPSHEWANA ANTIQUE MARKET
Shipshewana Antique Festival:  Saturday, August 3rd, 2019
8:00 AM – 4:00 PM
Over 100 vendors are setting up shop in the grassy areas, under the big top, and around the winding sidewalks of the antique gallery. As a result, marketing their goods and offering up a vast selection of quality antiques.  Therefore including primitives, refinished furniture, toys, pottery and glass, plus much more. Therefore making the most of the outdoor shopping market as well as the indoor shopping gallery. Plus, enjoy delicious food served on the grounds. Remember, admission is free so if you love antiques you'll want to check this out!
Festival Events / Activities Include:
Steam Engine Set-Up
Antique & Vintage Market
Working Demonstrations
Shipshewana Steam & Tractor Show
Vintage Baseball Game
Antique Telephone Show
Food
Music
Door Prizes
Next Antique Market: October Antique Market – Friday & Saturday, October 4-5, 2019 – 9:00 AM – 4:00 PM
Location: Farmstead Event Pavilion, 368 S Van Buren St, Shipshewana, IN 46565
Above all, be sure to stop by our Shipshewana Amish Furniture store and say hello!