Amish Wood Furniture
Furniture primarily made of anything other than wood was unthinkable a few decades ago. Yet the development of light-weight plastics and synthetic materials provided easy and affordable furnishings for those who want them. How can Amish Wood Furniture compete in a market that is heavily populated with synthetic furnishings? Let's examine a few qualities that make wood furniture unique.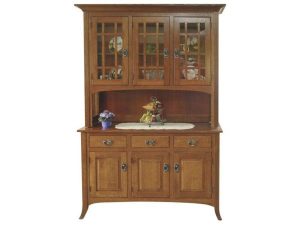 Firstly, wood furniture possesses an inherent beauty that synthetic furniture does not. The one-of-a-kind, natural grace of solid hardwood furniture adds a timeless quality to each furnishing. As a result, furniture can be passed on from generation to generation. Secondly, wood furniture boasts great durability. When properly cared for, wood furniture is able to withstand decades of steady use with minimal wear.
Consider visiting an Amish furniture store or market soon to see first-hand what makes solid wood furniture so special~