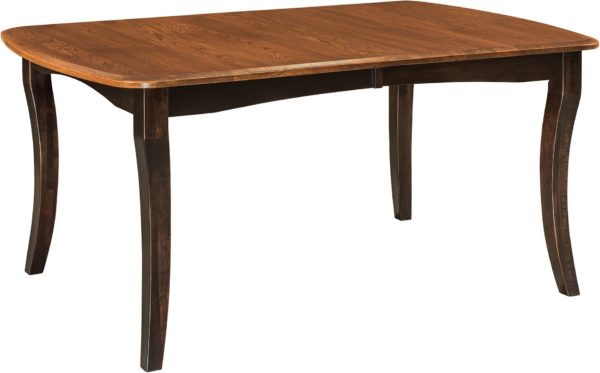 Canterbury Leg Dining Table

Product number: W1803P-WVW-33813

The Canterbury Leg Dining Table has a beautiful table top. Its curved legs dress this table up and sets it apart from other leg tables. If safety is a feature you look for in a dining table then this leg table is a great choice. It has four points of contact with the floor which creates a sturdy base that doesn't move. This is a great feature for anyone with young children. Not only is this table safe, it is also luxurious. Smooth lines and elegant details make this the top pick for any dining space.
Want to know more about the Canterbury Leg Dining Table?
Scroll down to see some of the possible customizations you can make on this leg table. If you are still looking for something else in a leg table contact or visit us at Weaver Furniture Sales. We are happy to help you customize this Canterbury Leg Dining Table or find another table that suits your needs.
Features
Solid Hardwood Construction
One Inch Thick Canterbury Top
Waterfall Edge Standard
3 1⁄2 Inch Arched Skirt
Non-Geared Wooden Slide
Can Self Store up to 4 Leaves
Available Unfinished
Customizable
Measurements
Available Widths: 42 or 48 Inches
Available Lengths: 60, 66, or 72 Inches
Available with up to Four Leaves