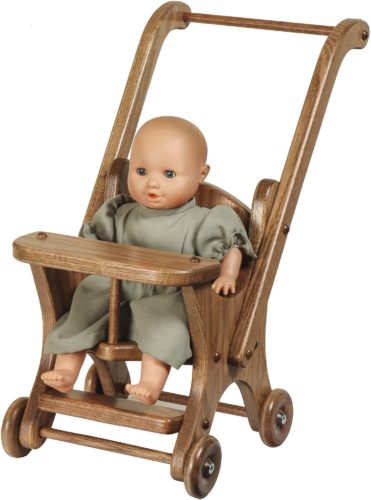 Doll Stroller

Product number: M2003G-WVC-40441

The Doll Stroller from Weaver Furniture Sales will make for a great addition to your daughter's doll collection. Constructed from the finest hardwoods, the doll stroller is sturdy and strong. Therefore it will withstand many walks with your daughter's baby dolls.
Ready to Order the Doll Stroller
If you are ready to order click the "Customize This Product" button below. Fill your information out, including any questions you may have. Once submitted one of our Furniture Specialist will contact you within 24 hours to discuss your order.
If you are relatively close to Shipshewana, Indiana, stop by for a visit. Here you can view our in-stock Amish furniture first hand. As well as speak to our Sales Associates one-on-one. We look forward to meeting you.