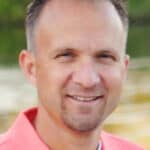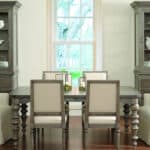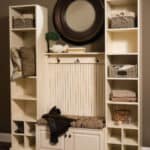 Welcome to
Weaver Furniture Sales
and Zionsville Amish Furniture. We're a family-owned Amish furniture business. We provide
custom Amish Furniture
to homes and offices. Also, we work with designers, architects, business owners and individuals. Our goal is to enhance the comfort, look and feel of the places our clients live and work. So browse the many products we offer in the furniture categories above. In fact, you can customize products to meet your needs and desires. Or, simply provide us with your furniture ideas and drawings and we'll build the furniture for you. What's more, we can deliver your furniture to your home or office.
Zionsville Amish Furniture — Special Offer
I'm Marty Weaver, and I'm a Zionsville resident. I can assist you with your custom Amish furniture needs. So feel free to contact me at [email protected]. You're welcome to visit the Amish Country (we strongly encourage this!). You'll see the more than 5,000 Amish furniture and accessories on display. In addition, bring along this special offer.
Below you'll find directions to the Weaver Amish Furniture store from Zionsville.  We also offer special Zionsville and Indianapolis area furniture delivery rates.
There are two simple options to visit our store from Zionsville, Indiana:
Visit Weavers from Zionsville, Option 1
Take U.S. 421 North to State Road 32. Then, turn RIGHT onto 32. Also, proceed East.
At U.S. 31 and State Road 32, travel North on U.S. 31.
Then, on the south side of South Bend, take Exit 246 East onto U.S. 20.
Turn RIGHT onto IN-5 in Shipshewana. Then, travel South for less than 1/4 mile.
Finally, turn LEFT onto country road 075 North. Then, proceed Northeast approximately 1/8th mile. (You'll find Weaver Furniture Sales on the right.)
Visit Weavers from Zionsville Option 2
Take I-465 East from Zionsville.
Next, get onto I-69 North (from Northeast side of Indianapolis). Then, proceed North toward Fort Wayne — appr. 109 miles.
Take exit #109B onto US-30 WEST toward COLUMBIA CITY/ELKHART.
Next, take ramp onto US-33 NORTH toward ELKHART.
Then, continue on GOSHEN RD[US-33] approximately 8 miles.
Continue to follow US-33 NORTH approximately 25 miles.
In Ligonier, continue on LINCOLNWAY STREET [IN-5] North approx. 1/2 mile.
Continue to follow IN-5 North approx. 13 miles.
Turn RIGHT onto country road 075 North [right BEFORE light at US-20 and IN-5 intersection]. Finally, proceed Northeast about 1/8th mile. (You'll find Weaver Furniture on the right.)
Amish artisans handcraft and custom-build Amish furniture for your home or office. So come visit us from Zionsville, Indiana and see many designs and options of Amish Furniture such as dining room furniture, tv stands, bedroom collections, custom office furniture and many more.