Jan25
Comments Off on Amish Furniture – What sets us apart
Amish Furniture – What Sets Us Apart
Amish Furniture – What sets us apart?  Well, since the "folk art" explosion of the early 20th-century, Amish furniture has held a place of interest, and sometimes wonder, in the American consciousness. But what is it about Amish furniture that sets it apart? What makes it so great? Here are a few things to know:
-Amish craftsmen use only the finest wood. Indigenous oak, maple, and cherry trees ensure the highest quality of furniture.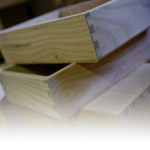 -Amish furniture is all about details. You'll rarely see laminate, plywood backing or even nails with our furniture. Instead, you'll find dovetailed construction, unnoticeable gluing, soft-close drawers, and beautiful wood accents such as corbels and engravings. Truly, beauty is in the details.
-Can't find what you need? Our furniture is fully customizable. Just contact us online or by phone, and tell us exactly what you're looking for. We will take the time to ensure that we create a piece that works for you.